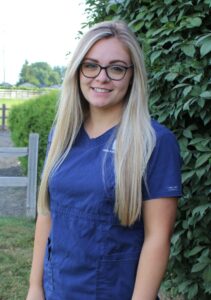 Shayla Rhoads
Shayla was born and raised here in Walla Walla and has had a love for animals since she was very very young. She loves to be anywhere in the mountains with her two dogs and husband. You will find her fishing, camping, or just simply to enjoying the sunset. Shayla is enjoying her new journey at Animal Clinic of Walla Walla, helping your fur babies both large and small every day to feel better and stay healthy! She is hoping to become a Licensed Veterinary Technician in the future. She is known for her lovely smile that never stops and her cheerful attitude that brightens up everyone's day!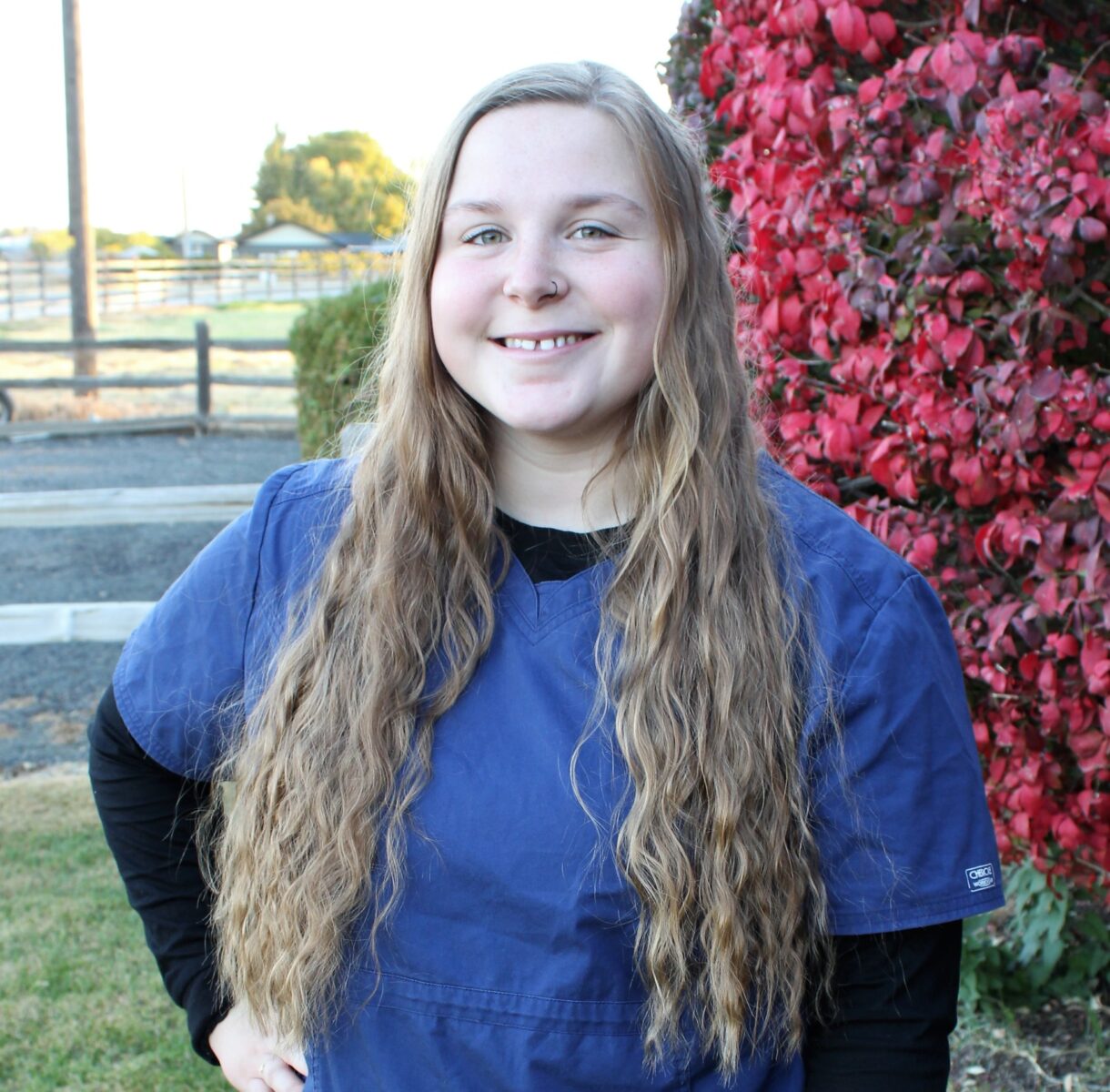 Hailey Sams
Hailey was born and raised in Milton-Freewater, OR. She was involved in FFA where she raised and showed goats. She enjoys hunting, fishing and being in the mountains with her boyfriend and her pup Hercules. Her goals are to one day become a Licensed Veterinary Technician. With hard work and consistency we believe she will reach that goal! Hailey enjoys helping all pets big and small feel better, and giving those pets lots of loves.

Hannah Valiant
Hannah was born and raised in Olympia, WA and moved to Walla Walla in 2014. She has always had a love for animals and graduated from Blue Mountain Community College with a certificate in Veterinary Assisting, while attending school she found a passion in large animal care. Before coming to Animal Clinic of Walla Walla Hannah worked at an animal shelter in Pendleton, OR. In her spare time she enjoys camping and going to the hot springs with her boyfriend. Hannah just welcomed her first child Leo in March 2023! One day Hannah hopes to further her knowledge and work towards becoming a licensed veterinary technician.
Cade Miller
Cade was born and raised in Walla Walla and graduated high school in 2021. He has always had a love for animals even at a young age, and always dreamt of working at a veterinary office. Cade comes from a large family and enjoys spending time with them, his 4 dogs and 3 cats. He enjoys outdoor activities, especially hiking and fishing; he also loves to cook in his spare time.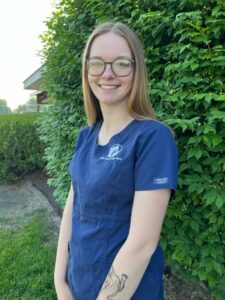 Olivya McFarland
Olivya was raised in Dayton, WA and recently became a Veterinary Assistant with our practice in August of 2022. From a young age she has loved being around all types of animals, most of her free time is spent outdoors adventuring with her four dogs and boyfriend. You will most likely find Olivya somewhere in the blue mountains or at the river. Olivya is always looking forward to taking care and making your pets feel comfortable and safe during their visits.