---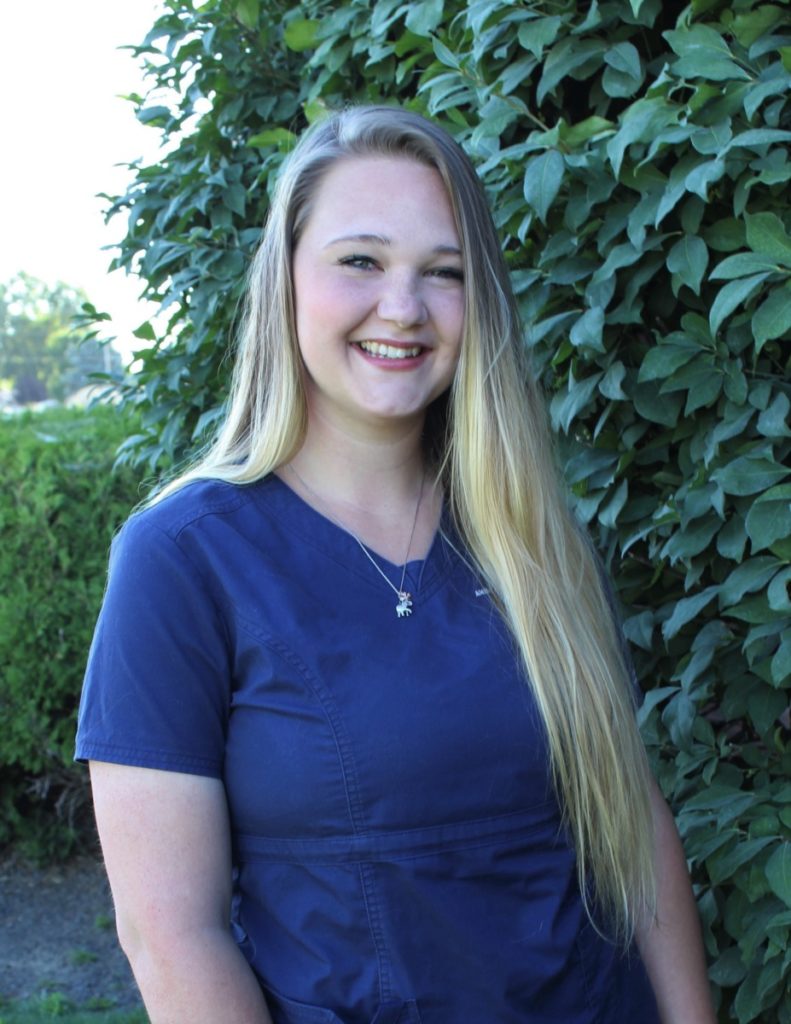 Alexis Meza
Alexis joined our team in the fall of 2020; early October as a Veterinary Assistant. She grew up in the little town of Union, OR. Alexis always wanted to work in the Veterinary industry even at a young age; thus she is currently enrolled in the Pen Foster Program to become a Licensed Veterinary Technician. In her spare time Alexis loves camping and going on many adventures with her husband and Husky Kai; coffee dates are her favorite! Alexis is excited about her future here at Animal Clinic of Walla Walla and so are we! She looks forward to giving your fur babies lots of love and making their experience here are awesome as it can be! Alexis is known for her eagerness to help everyone and level headedness.
---
Sha-Lynne Stewart
Sha-Lynne also joined our team in October of 2020 as a Veterinary Assistant. She grew up in Walla Walla where she attended WWHS and was very active in the WA-HI FFA showing market lambs and competing in multiple CDE teams as well as obtaining both her State and National FFA Degrees. Sha-Lynne's cracking jokes where needed and as often as she can, which we love! You can find Sha-Lynne exploring new places, watching Yellowstone with her cat Molly, or hanging out with her family in her spare time. We can't wait to see what Sha-Lynne can accomplish here at the clinic as she is such a joy to be around. We hope you love her as much as your pet do!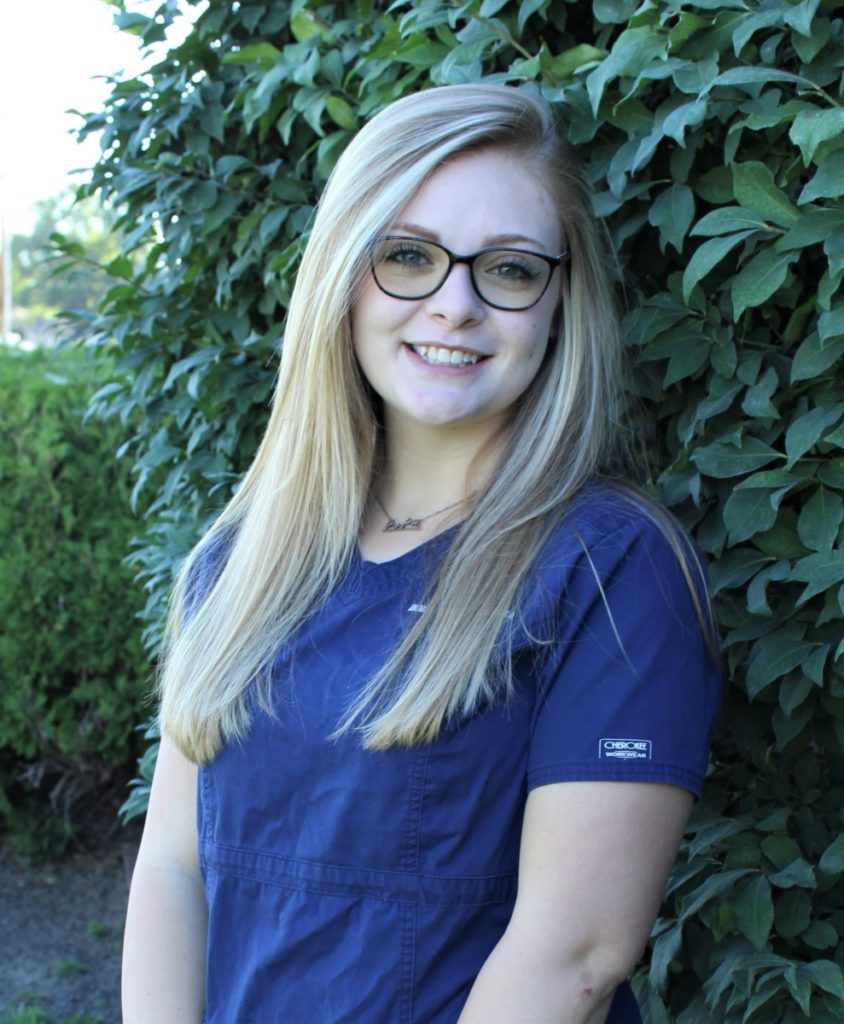 Shayla Quigley
Shayla was born and raised here in Walla Walla and has had a love for animals since she was very very young. She loves to be anywhere in the mountains with her two dogs and boyfriend. You will find her fishing, camping, or just simply to enjoying the sunset. Shayla is enjoying her new journey at Animal Clinic of Walla Walla, helping your fur babies both large and small every day to feel better and stay healthy! She is hoping to become a Licensed Veterinary Technician in the future. She is known for her lovely smile that never stops and her cheerful attitude that brightens up everyone's day!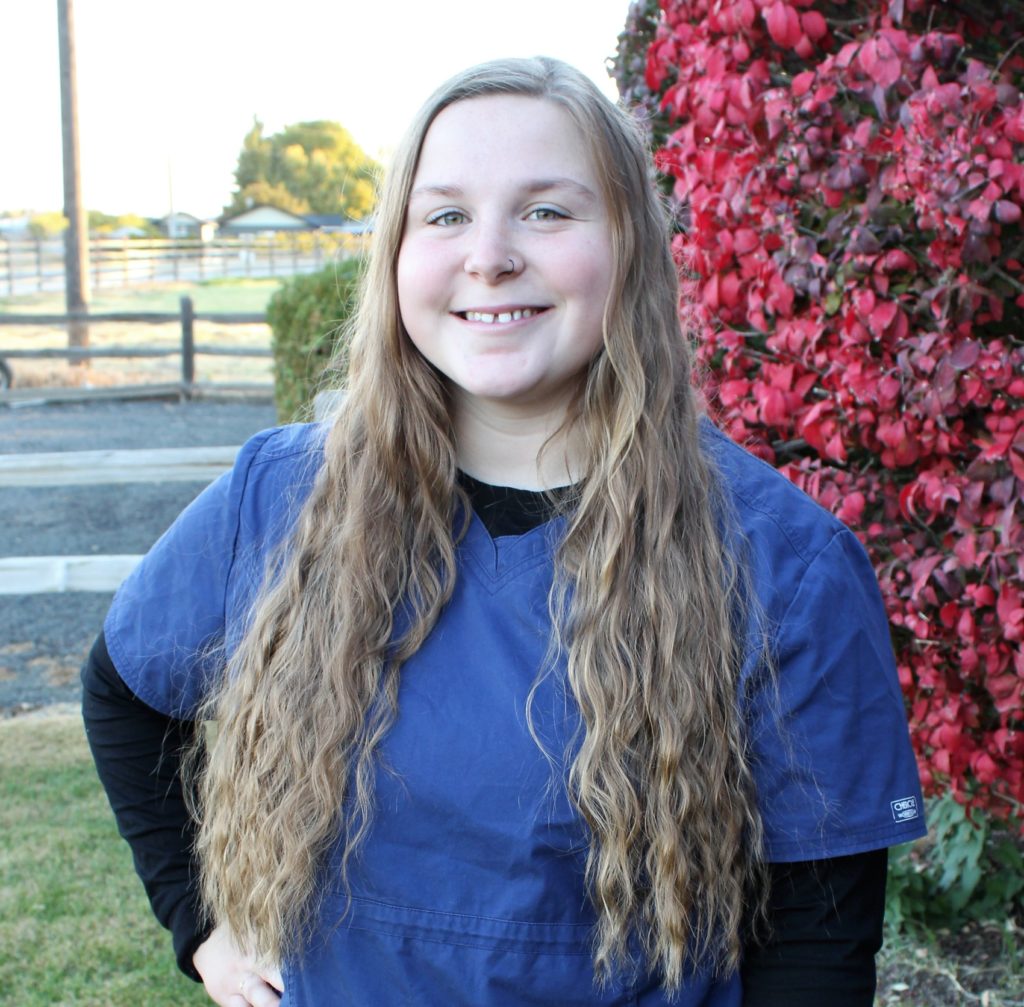 Hailey Sams
Hailey was born and raised in Milton-Freewater, OR. She was involved in FFA where she raised and showed goats. She enjoys hunting, fishing and being in the mountains with your boyfriend and her pup Hercules. Her goals are to one day become a Licensed Veterinary Technician. With hard work and consistency we believe she will reach that goal! Hailey enjoys helping all pets big and small feel better, and giving those pets lots of loves.