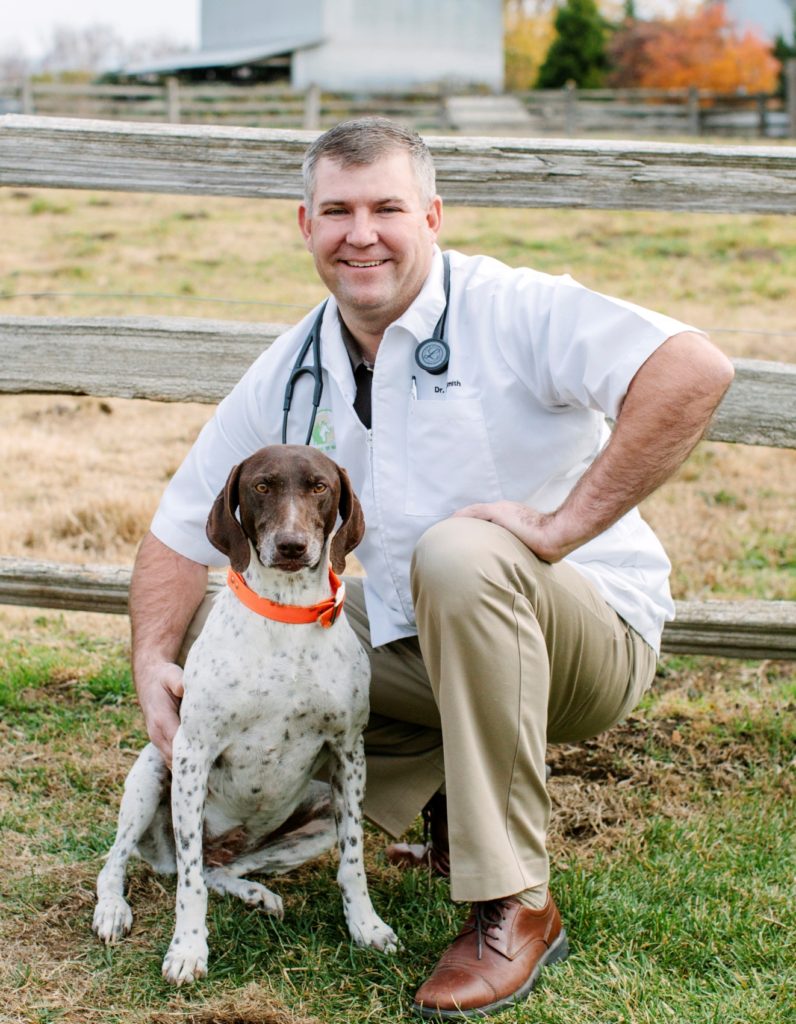 Dr. Bret Smith, DVM
Dr. Smith knew from an early age knew what profession he would pursue.  The son of a successful retired veterinarian in Oregon; Dr. Smith graduated from Oregon State University in 2003.  He has been with Animal Clinic of Walla Walla since 2007 and is now the sole owner of the practice.  Dr. Smith specializes in small animal medicine with a strong emphasis on orthopedic surgery, theriogenology (reproduction), and challenging internal medicine cases.  Dr. Smith is married to a beautiful wife, Jill, and together they have three active young boys. The Smith family is full of avid outdoorsmen and women, and Dr. Smith will be found enjoying the great outdoors with his family when he is not practicing veterinary medicine.
---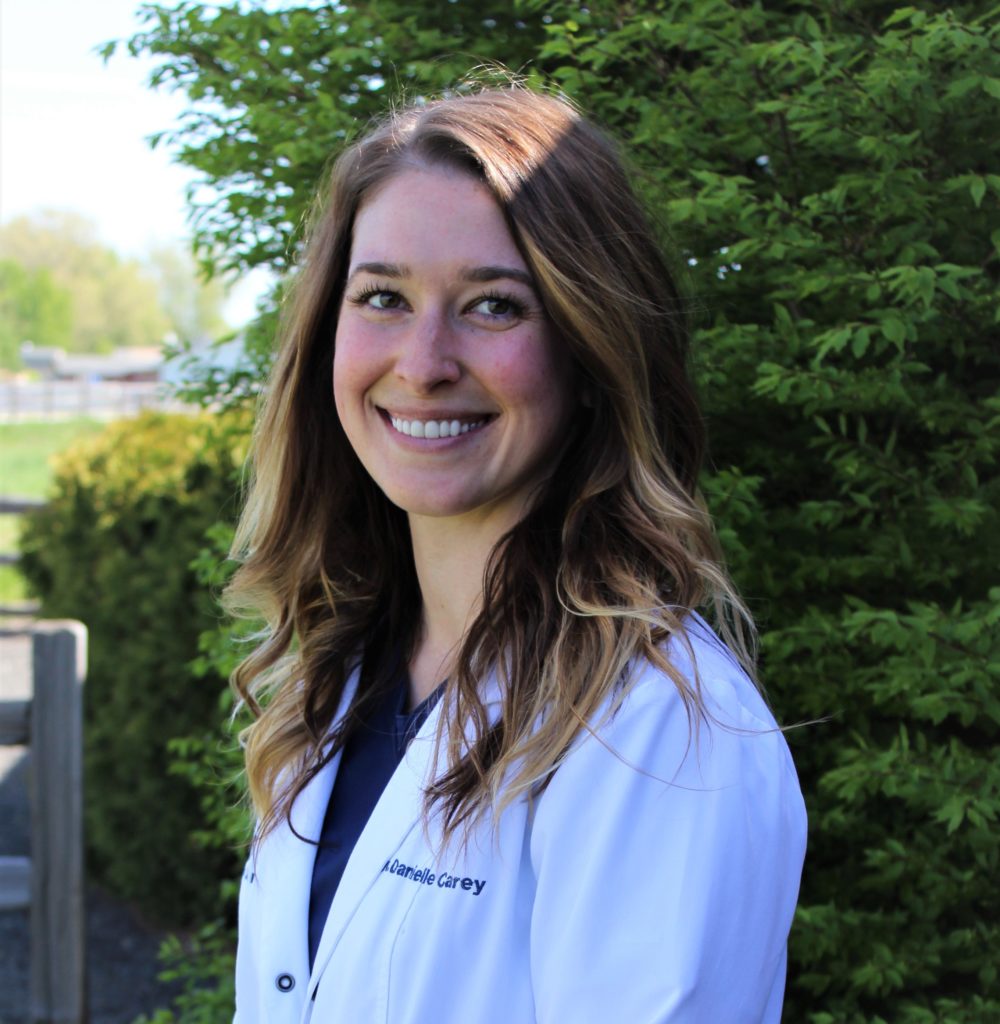 Dr. Danielle Carey, DVM
Dr. Carey grew up in Virginia Beach, VA where she enjoyed all of the wonderful amenities of growing up on the coast and working at the local aquarium. She also spent every summer with her grandparents, Mama and Papa, helping to farm their homestead in rural Ohio and participating in Papa's carpentry business. After falling in love with rural life and always having a passion for working with animals, she decided to pursue a life that combined the two; mixed animal veterinary medicine. She attended The Ohio State University College of Veterinary Medicine and graduated in 2014. Her passions include herd health (both beef and dairy), building relationships with clients (farmers and pet owners alike), internal medicine for all species, and geriatric care for small animal patients. In her free time, her and Mark enjoy rock climbing, camping, hiking, caving, and all things outdoorsy and adventurous!
---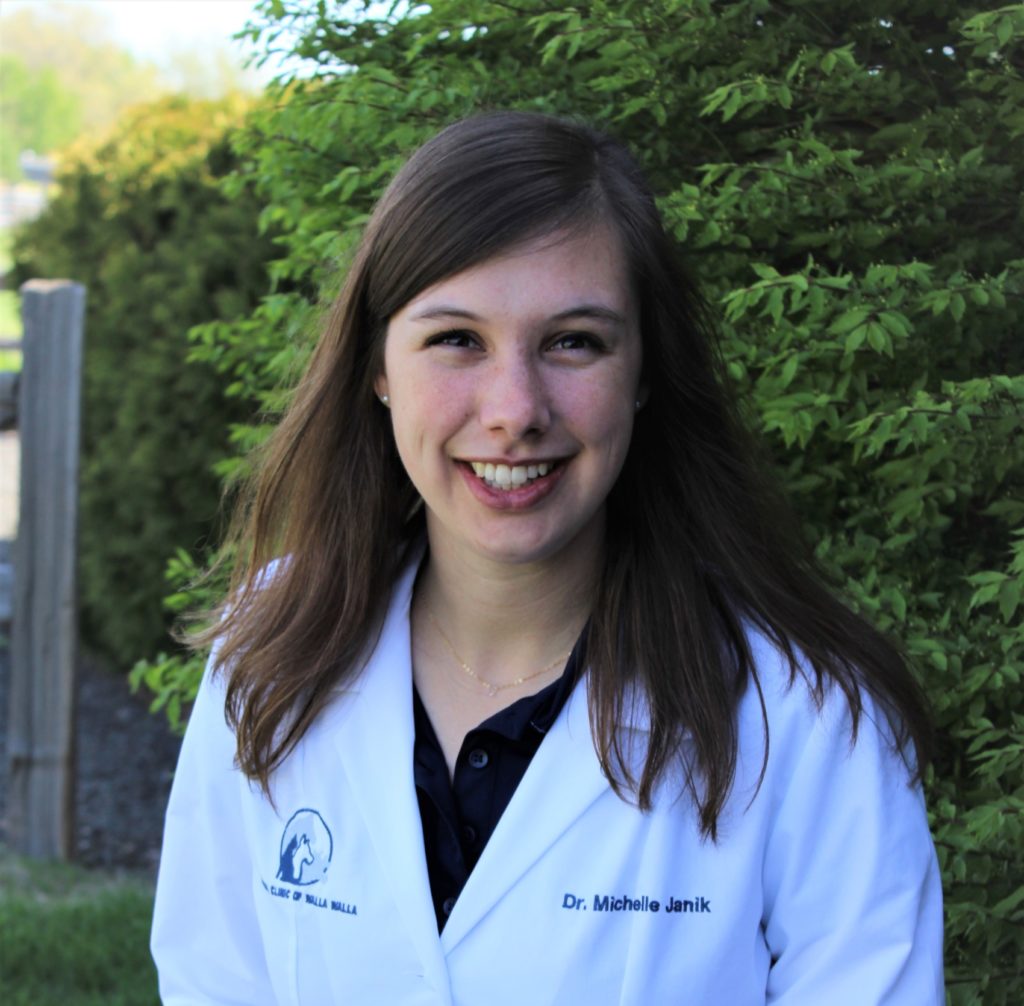 Dr. Michelle Janik, DVM
Dr. Janik grew up in Sandy, OR where she was heavily involved in 4-H, showing quarter horses and raising a flock of Suffolk sheep. She attended Oregon State University College of Veterinary Medicine and graduated in 2016. Before joining Animal Clinic of Walla Walla, she worked in a mixed animal practice in Enterprise, OR. Dr. Janik has many veterinary interests, but has a special love of bovine and equine medicine and surgery. She enjoys mixed animal practice because her day is never boring. Outside of work, she enjoys hiking with her border collie, Piper; and riding her horse. She is excited to join Animal Clinic of Walla Walla, and is looking forward to meeting your pets, large and small.