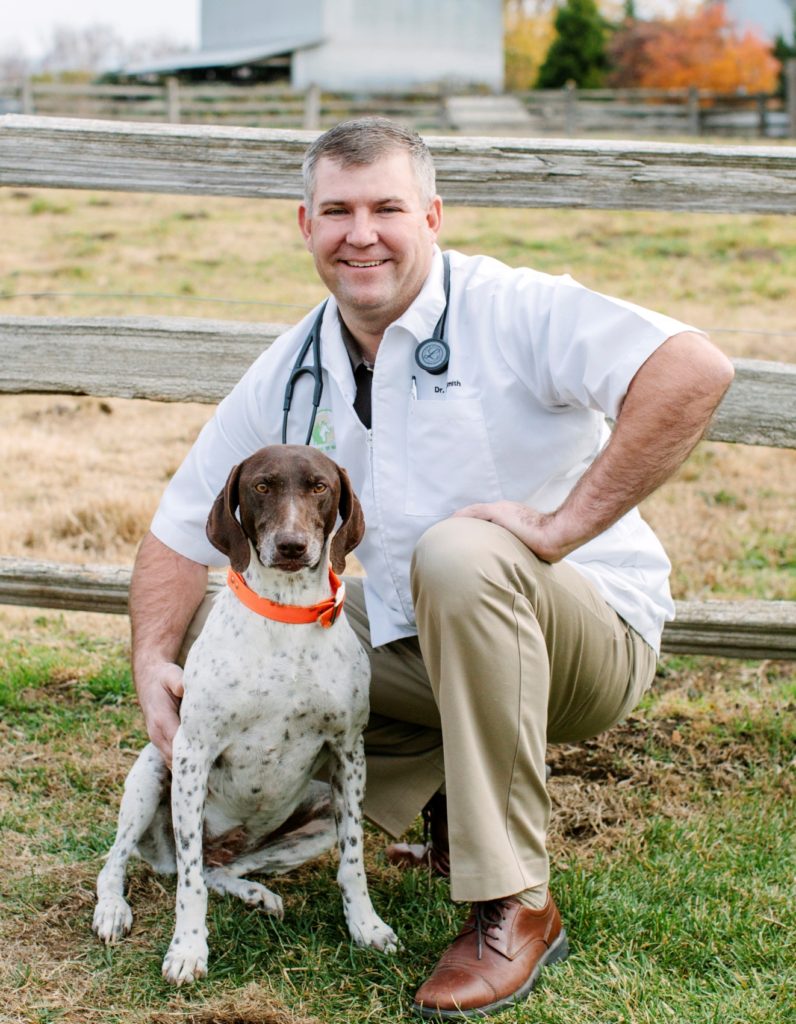 Dr. Bret Smith, DVM
Dr. Smith knew from an early age knew what profession he would pursue. The son of a successful retired veterinarian in Oregon; Dr. Smith graduated from Oregon State University in 2003. He has been with Animal Clinic of Walla Walla since 2007 and is now the sole owner of the practice. Dr. Smith specializes in small animal medicine with a strong emphasis on orthopedic surgery, theriogenology (reproduction), and challenging internal medicine cases. Dr. Smith is married to a beautiful wife, Jill, and together they have three active young boys. The Smith family is full of avid outdoorsmen and women, and Dr. Smith will be found enjoying the great outdoors with his family when he is not practicing veterinary medicine.
---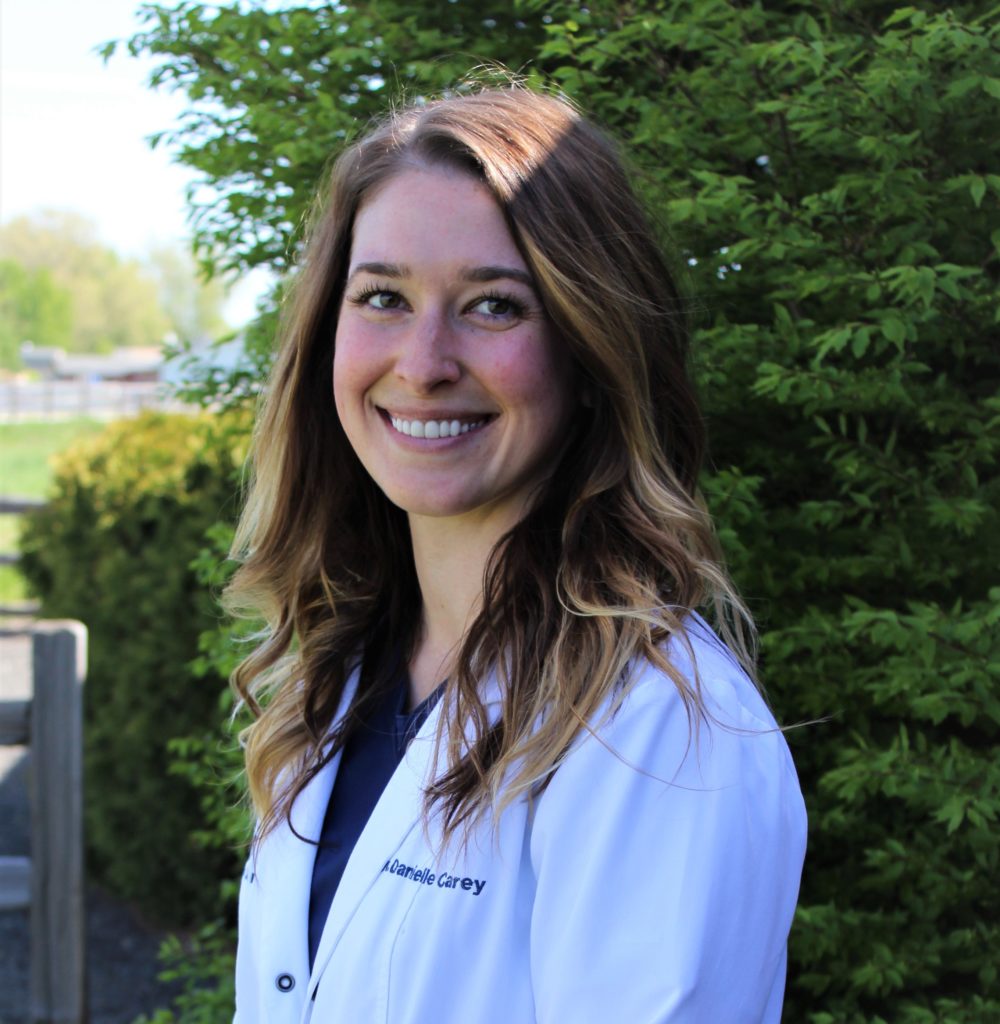 Dr. Danielle Carey, DVM
Dr. Danielle Carey has lived and practiced in Walla Walla since 2015. She grew up in Virginia Beach, VA and spent her summers helping her family farm their homestead in rural Ohio. She attended The Ohio State University and graduated in 2014. She and Mark fell in love with Walla Walla and love to spend their time exploring the outdoors. She is an avid rock climber, ice climber (yes she climbs frozen waterfalls!), cross country skier, and hiker. She is also a proud member of the Iris Society and loves to work in her garden. She practices mixed animal medicine and has a special passion for improving the quality of life of senior pets. She is also passionate about internal medicine, dermatology, hospice and palliative care, beef cattle management, and senior equine care. Above all else, Dr. Carey believes that kindness and compassion is the most important thing to enhancing the human and animal bond.
---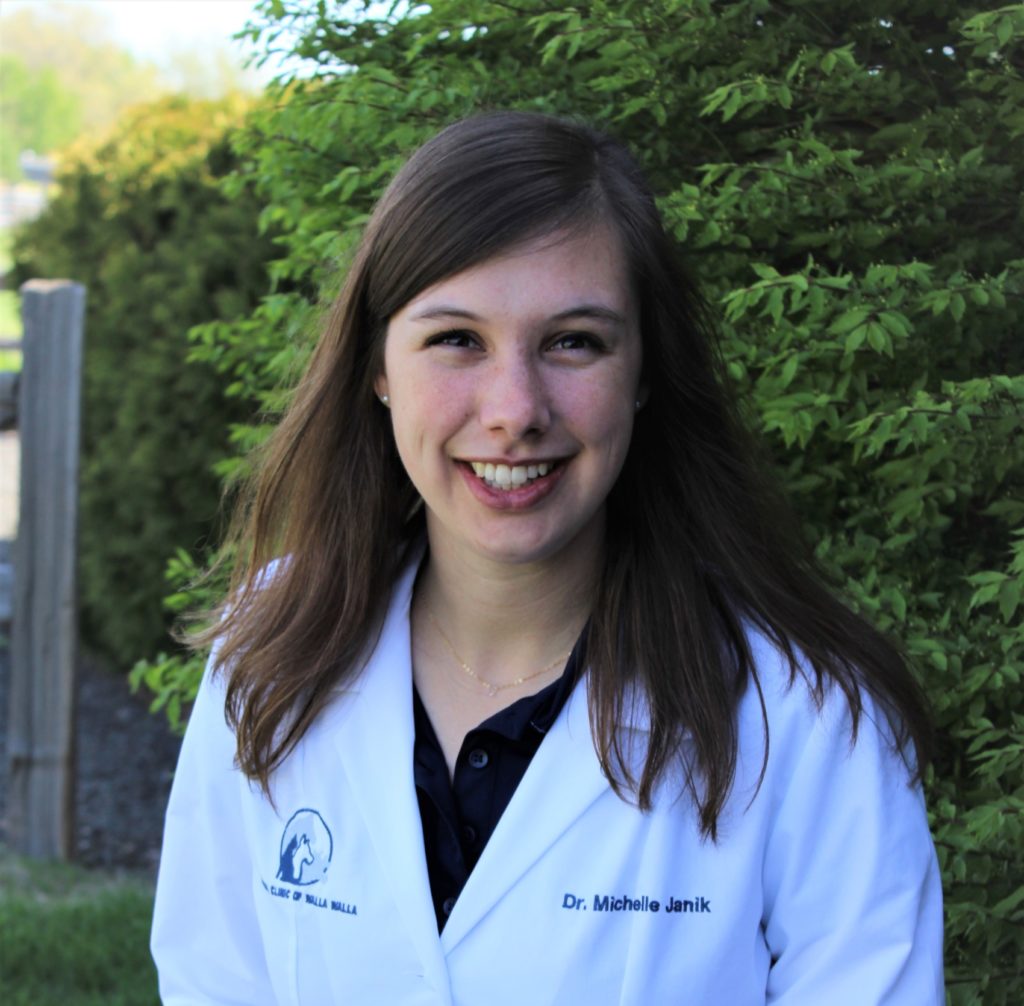 Dr. Michelle Janik, DVM
Dr. Janik grew up in Sandy, OR where she was heavily involved in 4-H, showing quarter horses and raising a flock of Suffolk sheep. She attended Oregon State University College of Veterinary Medicine and graduated in 2016. Before joining Animal Clinic of Walla Walla, she worked in a mixed animal practice in Enterprise, OR. Dr. Janik has many veterinary interests, but has a special love of bovine and equine medicine and surgery. She enjoys mixed animal practice because her day is never boring. Outside of work, she enjoys hiking with her border collie, Piper; and riding her horse. She is excited to join Animal Clinic of Walla Walla, and is looking forward to meeting your pets, large and small.
---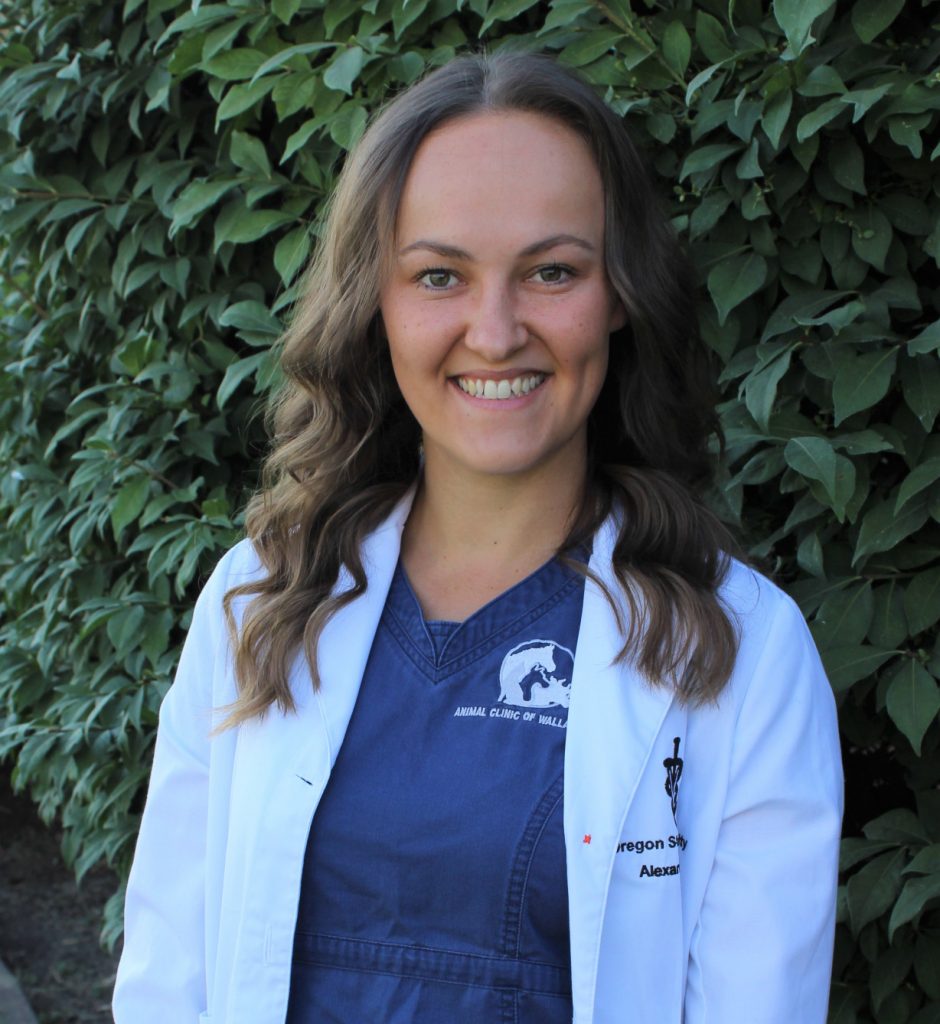 Dr. Alexandra Colton, DVM
Dr. Colton grew up on her family's fourth generation beef ranch in North Powder, OR. She especially enjoyed helping her dad and uncle during the busy calving season. She knew from the age five that she wanted to become a veterinarian. Dr. Colton graduated from Oregon State University College of Veterinary Medicine in 2022. She is overjoyed to be closer to home along with her fiancé Ryan, together they are excited to join our small community here in Walla Walla. Dr. Colton specializes in small and large animal, and has many interests in preventative medicine, herd health, theriogenology and internal medicine. Outside of the hospital she enjoys time spent with her family and friends, improving her golf game, hiking and fishing, baking, and hanging out with her cat Mowgli. Dr. Colton looks forward to meeting the pets and livestock from our wonderful clients here at Animal Clinic of Walla Walla.