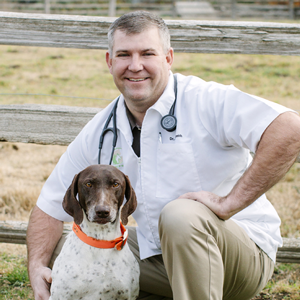 Bret Smith, DVM
Owner, Veterinarian
Dr. Smith knew from an early age what profession he would pursue. The son of a successful veterinarian who still enjoys practice in Oregon, Dr. Smith graduated from Oregon State University in 2003. He has been with Animal Clinic of Walla Walla since 2007 and is an owner of the practice. Dr. Smith specializes in small animal medicine with a strong emphasis on orthopedic surgery, theriogenology (reproduction), and challenging internal medicine cases. Dr. Smith is married to a beautiful wife, Jill, and together they have three active young boys. The Smith family is full of avid outdoorsmen and women, and Dr. Smith will be found enjoying the great outdoors with his family when he is not practicing veterinary medicine.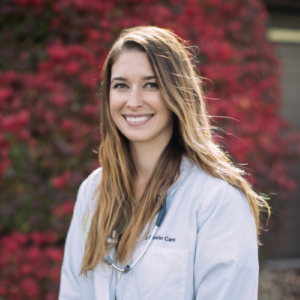 Danielle Carey, DVM
Associate Veterinarian
Dr. Carey grew up in Virginia Beach, VA where she enjoyed all of the wonderful amenities of growing up on the coast and working at the local aquarium. She also spent every summer with her grandparents, Mama and Papa, helping to farm their homestead in rural Ohio and participating in Papa's carpentry business. After falling in love with rural life and always having a passion for working with animals, she decided to pursue a life that combined the two – mixed animal veterinary medicine. She attended The Ohio State University College of Veterinary Medicine and graduated in 2014. Her passions include herd health (both beef and dairy), building relationships with clients (farmers and pet owners alike!), internal medicine for all species, and geriatric care for small animal patients. In her free time, her and Mark enjoy rock climbing, camping, hiking, caving, and all things outdoorsy and adventurous!
Licensed Veterinary Technicians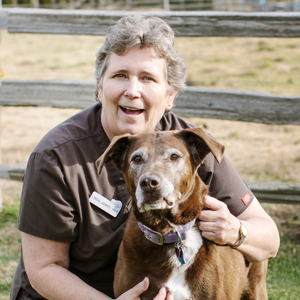 Linda James
Licensed Veterinary Technician
Linda joined the staff of Animal Clinic of Walla Walla in 2006, bringing with her a background in nursing and emergency care. She is now a Licensed Veterinary Technician. Linda and her husband, Mark, both grew up in farming families and enjoy life in the Walla Walla Valley. Their two grown children are out of the nest, but two distinctive cats keep things lively at home. Linda has impressive talents with tools of all kinds, so she is a very popular person in the clinic!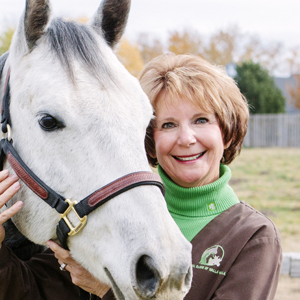 Rhonda Blakemore
Client Service Representative
Rhonda's smile has been greeting our customers at Animal Clinic of Walla Walla since 1995. She is a Washington native. Rhonda and her husband, Don, have two children. The family also includes horses, dogs and cats. On her time off you can find Rhonda horseback riding, shopping and camping. Rhonda is our social butterfly and really enjoys catching up with our clients!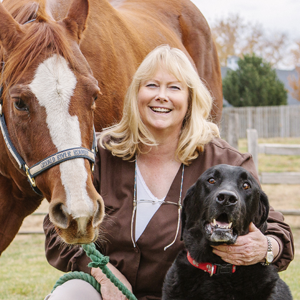 Cindy Mendive
Client Service Representative
Cindy had worked as a veterinary receptionist for ten years when she joined the Animal Clinic team in 2013. Cindy thinks she has the perfect job: "I have the opportunity to help clients who adore their pets; and where else do you get to love on animals all day long?!" Cindy began riding horses at age three and has enjoyed showing, rodeo courts, raising, breeding, and racing. Currently she enjoys ponying at the races and pleasure riding. Cindy and Bill started their canine family with Tucker and watched it grow as they rescued Stretch, Sammie, Spanky, and Woofers! The family also includes three cats, five race horses, and four pleasure horses.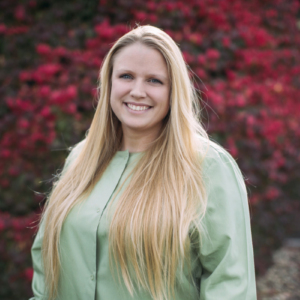 Kayla Davis
Client Service Representative
Kayla is new to the veterinary scene. She is Walla Walla born and raised. She has had many animals from dogs to horses. Kayla graduated from WWCC with an Associates in Arts. She enjoys mountain drives, horse back riding and spending quality time with family and friends. In her spare time you can find her outdoors working on her yard or crafting. Her best friend is her pup Rango.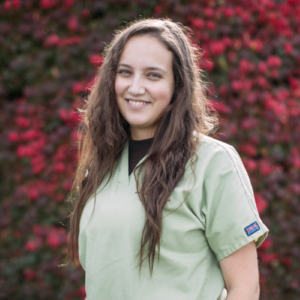 Katie Kulisek
Veterinary Assistant
Katie was born and raised in Walla Walla. She grew up having many pets and spent every chance she could get enjoying time with them. She is very grateful for the opportunity to work with a variety of animals and meet new people every day. Katie is very social and loves spending time with friends and family. She also loves the great outdoors and has a passion for hiking, backpacking and camping.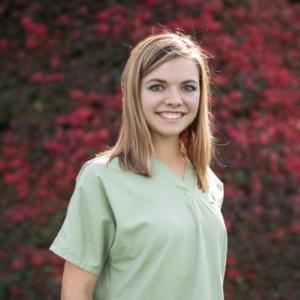 Rochelle Kralman
Veterinary Assistant
Rochelle has had a burning passion for animals ever since she was a toddler. From dogs, goats, horses, and even babysitting guinea pigs, she has always enjoyed being with animals. Rochelle shows horses and goats through 4H and FFA and also competes with her Veterinary Science team in FFA every year. She looks forward to spending more time with animals and pursuing her dreams by taking care of her furry friends.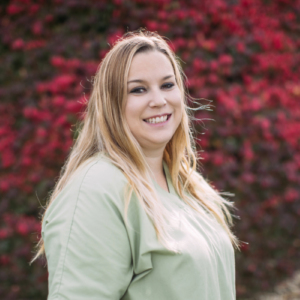 Jodi Bloomberg
Veterinary Assistant
Jodi has grown up in a rodeo family and been competing in barrel racing and other events for most of her life. Aside from running barrels and horses Jodi has a love for all animals including her 2 dogs and 3 cats. In her free time Jodi enjoys spending time watching her niece and nephew compete in various sports.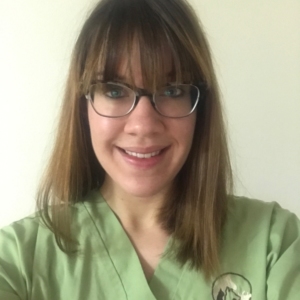 Stephanie
Veterinary Assistant
Stephanie grew up in Maryland where as a kids she was always bringing home animals and knew that she would end up with a career in animal care. As soon as Stephanie was old enough she started working in a local kennel and have never looked back. Since then she's worked in vet clinics, doggie day cares and several years as a zoo keeper. Stephanie moved to Washington state several years ago to enjoy hiking and all things outdoors the state has to offer.