Seeking Full-Time Veterinary Technician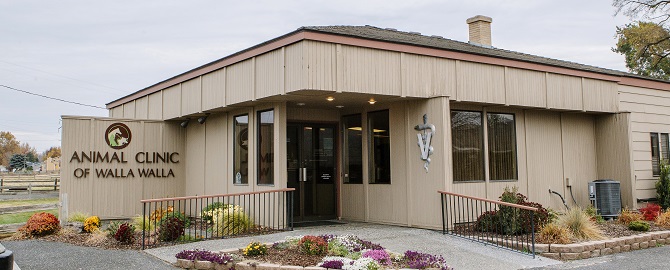 Animal Clinic of Walla Walla seeks a full-time Veterinary Technician
Licensed in Washington State or licensable immediately after employment.
Animal Clinic of Walla Walla is a three-doctor, mixed animal practice located in beautiful Southeastern Washington. The area enjoys a stable local economy, year round opportunities for outdoor recreation, culture, and three colleges.
Animal Clinic of Walla Walla practices a high quality of medicine with onsite Idexx blood analysis ability, digital radiography, new 2014 SonoScape ultrasound, and Karl Storz Endoscope. Animal Clinic employs four licensed technicians and one veterinary assistant to complement our veterinarians.
This is a full-time, permanent position anticipated to consist of four 10-hour days per week plus rotating on-call duties. Hourly pay, paid holidays and vacation, license fees, CE budget, and participation in a simple retirement plan after two years of employment.
The successful applicant will have small and large animal competencies in surgery and medicine, along with good interpersonal skills with clients and coworkers. Experience preferred, with a plus to equine interest, but all applicants considered.
Please mail, email, or deliver in person a resume and letter of interest to:
Animal Clinic of Walla Walla, 2089 Taumarson Rd, Walla Walla, Washington 99362;
Animalclinicww@gmail.com