Welcome to the Animal Clinic of Walla Walla! Currently, we are accepting new clients with large and small animals. We also offer boarding services which works especially well for patients who need daily care while you're away.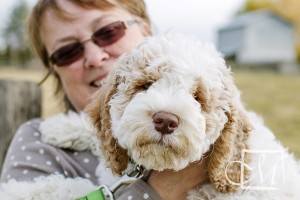 First, we'll need to see you and your pet(s). Give us a call 509-525-6111 and schedule your first visit. We are open Monday through Friday from 7:30am to 5:30pm, starting appointments with doctors at 8am. We also accept medical admissions ranging from urinary problems, swollen paws, vomiting or diarrhea as long as they have been established here at the clinic. If you are wanting to get your pet in for a Wellness Exam please schedule an appointment with the doctor as we love to meet with you and your pet to discuss home life.
We no longer offer billing at our facility, so all charges are Payment Time of Service. We accept all major credit cards, cash and Care Credit.
Cancellation Policy: If you are wanting to cancel an appointment, you need to call at least 2 hours in advance. For existing clients that do not attend a scheduled appointment we give you two initial NO SHOW attempts then we do charge a fee. New clients that do not show up for scheduled appointments will be charged the fee initially. If you need to cancel an early morning appointment you are welcome to leave a message on our after hours voicemail as we check those every weekday morning.
Below, you'll find links to all of our admission forms for medical, surgery and boarding that you can print out, fill out and bring in ready to go.
More information about Animal Clinic of Walla Walla:
Download, print, and fill out forms before you arrive.
Fill out the appropriate forms in the comfort of your home, then bring them with you to your appointment. Click to view them in your browser or download them.

If you can't access the forms, download the latest version of Adobe Reader here.
Feel free to get in touch with us on the phone (509-525-6111) or via email on our contact page if you have any other questions.