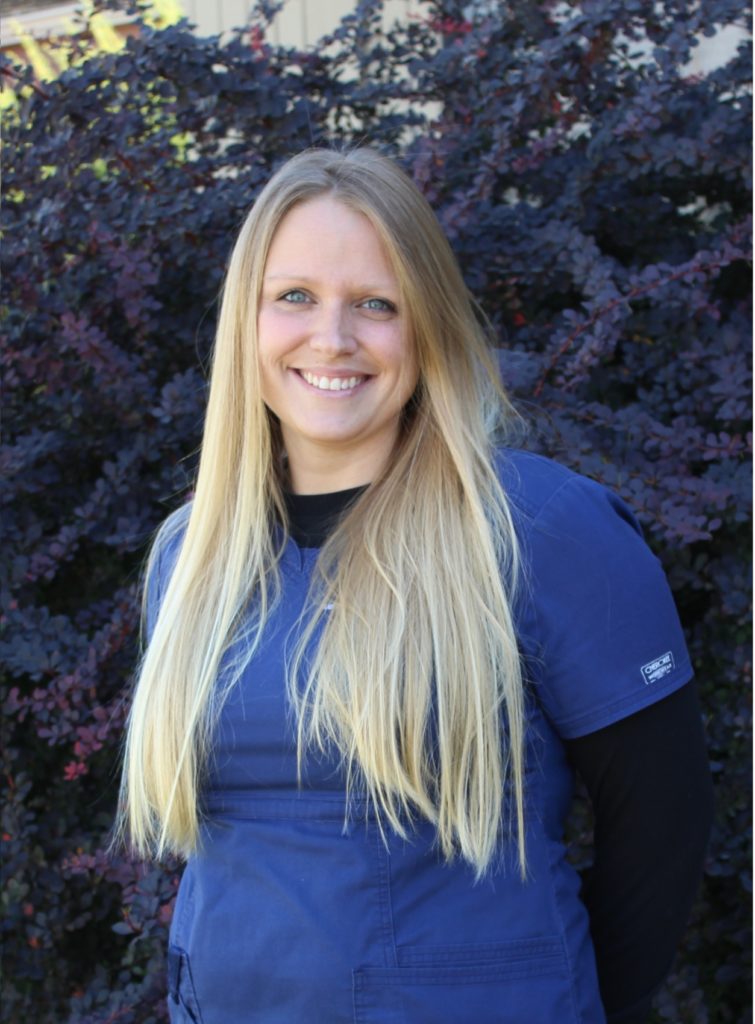 Kayla Davis
Kayla is our Practice Manager . She joined our team back in 2016.  She is a Walla Walla native, born and raised.  Customer service comes quite easy to her, she always seems to have a smile and is willing to help.  Kayla graduated from WWCC with an Associates in Arts. She has had many animals from dogs to horses.  She enjoys mountain drives, walks in the forest, traveling and spending quality time with family and friends.  In her spare time you can find her outdoors working in her yard or at the gym.  Her best friends are her boyfriend Cory and her pup Rango.
---
Cindy Mendive
Cindy had worked as a veterinary receptionist for ten years when she joined the Animal Clinic team in 2013. Cindy thinks she has the perfect job: "I have the opportunity to help clients who adore their pets; and where else do you get to love on animals all day long?!" Cindy began riding horses at age three and has enjoyed showing, rodeo courts, raising, breeding, and racing. Currently she enjoys ponying at the races and pleasure riding. Cindy and Bill started their canine family with Tucker and watched it grow as they rescued Sammie, Cowboy, and Woofers! The family also includes three cats, five race horses, and several pleasure horses.
---
Rhonda Blakemore
Rhonda's smile has been greeting our customers at Animal Clinic of Walla Walla since 1995. She is a Washington native. Rhonda and her husband, Don, have two children. The family also includes horses, dogs and cats. On her time off you can find Rhonda horseback riding, shopping and camping. Rhonda is our social butterfly and really enjoys catching up with our clients!